Deemed Universities in Andhra Pradesh (A.P) and Telangana
Deemed university, or Deemed-to-be-University is a status awarded to higher educational institutions in India working at a very high standard in specific area of study. The Deemed university status is granted by the Department of Higher Education under the guidance of UGC.

The Deemed University status allows the institutions full autonomy in setting course work, syllabus. The Deemed University can set their own guidelines for the admissions and fees.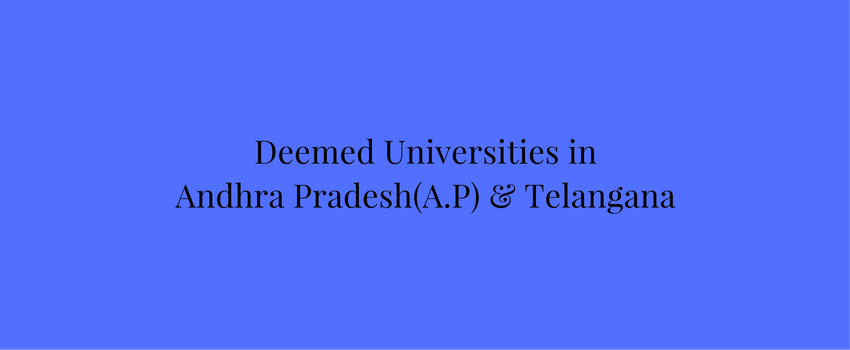 Most of the Deemed Universities are affiliated to the UGC or the All India Council of Technical Education(AICTE).

Here Find the list of The UGC recognised Deemed Universities in Andhra Pradesh and Telangana.

Deemed Universities in Andhra Pradesh(A.P)
Add a comment
Read more: Deemed Universities in Andhra Pradesh (A.P) and Telangana