Hey, you bought a new smartphone or your father bought for you, now what you will do with your smartphone.
Yo transfer all your contacts, images, and any other data from your old phone to your new smart phone.

And then you will check whether your phone has Facebook, Whatsapp, if not there, then you will install those Apps and chat with your friends.

These apps are sufficient for you.. Think

In today's modern and digital world, there are dozens of Android and Apple apps for college students and these apps will help you maximize your time in and out of the classroom.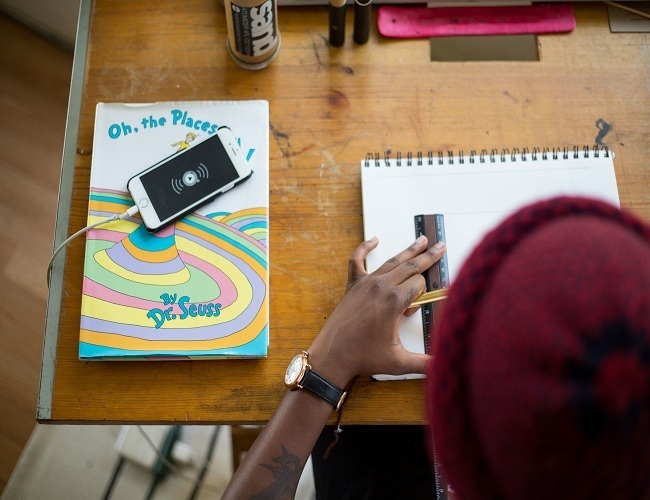 According to the McGraw-Hill Education 2015 research, 77 percent of students said that using tablets and smartphones has helped improve their grades, and 62 percent said that tech helps them feel better prepared for class.

So, do you want to use your smartphone to keep up with the time and boost your studying process.

Here, find a list of best apps for college students.

I. Scheduling apps for college students

As a student, you must create a balance between study and social interactions. You should plan your daily activities so that you can have enough time to play games, to spend with your friends and family members.
But how to organise your schedule?

There are plenty of Sheduling apps for college students. Here find some of useful apps.

Every day you miss your class timetable. Then Myclass schedule app helps you.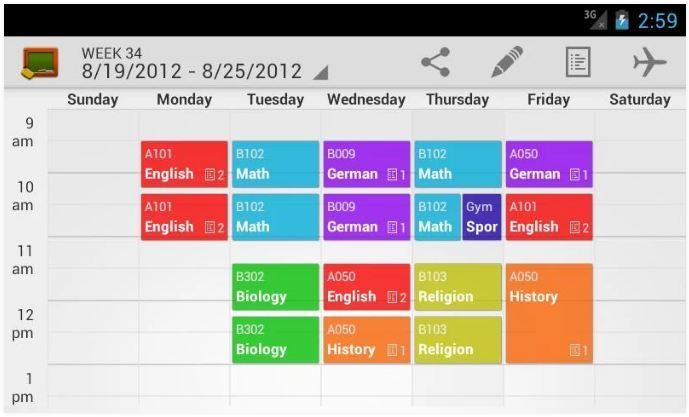 No matter if you go to school or university, this easy to use app helps you to keep track of all related tasks.
My Class Schedule timetable feature shows your schedule for any particular day or week.

This app will not only keep you informed about your upcoming classes, but also reminds you of exams and unfinished homework.

You can automatically mute your phone during lessons.

Save as many courses, lesson times, homework and grades as you want

Any.do was designed to keep you on top of your to do list every day with no hassle.

With this app you can create to-do list, reminders and notes and share lists.

You can also assign tasks to other people around you.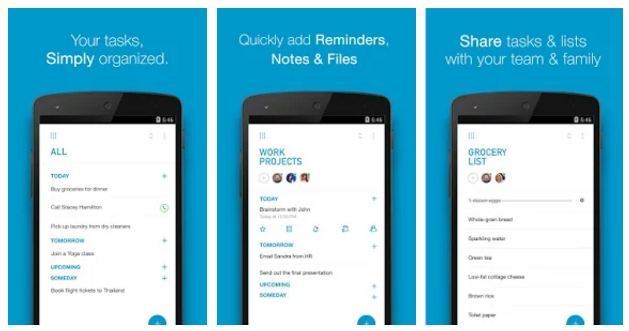 This app runs on your phone, desktop, web and tablet. It helps you to keep your to do list and Task list always updated so you'll never forget a thing.

It has both free and premium options with advanced features, both of which are available for Android and iPhone devices.

Sometimes you will get a wonderful idea or thought, but later you are forgetting those ideas and you need to remember any tasks, Google Keep will helps you.

Quickly capture what's on your mind and get a reminder later at the right place or time.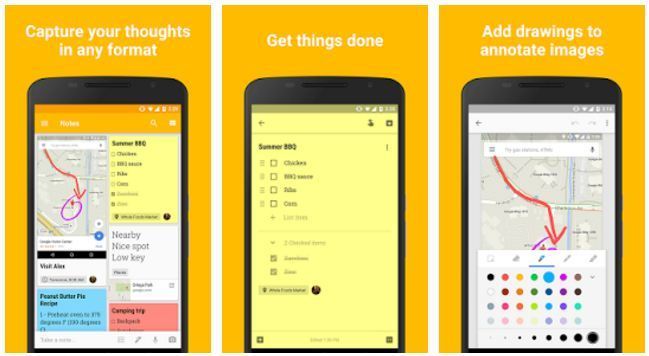 Speak a voice memo on the go and have it automatically transcribed.

Grab a photo of a poster, receipt or document and easily organize or find it later in the search.

Google Keep makes it easy to capture a thought or list for yourself, and share it with friends and family.

It works on your phone, tablet, computer and Android wearables. Everything you add syncs across all of your devices so your thoughts are always with you.

Need to remember to pick up some groceries? Set a location-based reminder to pull up your grocery list right when you get to the store.

Another app which helps you in planning your daily activities.

Google Calendar app for your Android phone and tablet to save time and make the most of every day.
By using Google Calender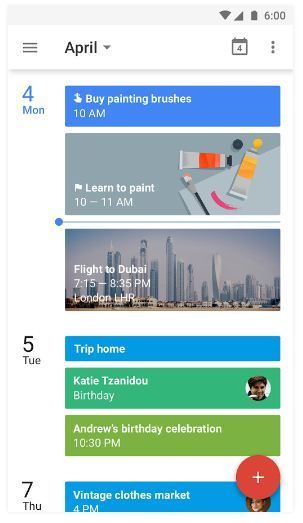 You can use Reminders to create and view to-do's alongside your events.

You can quickly create events with smart suggestions for event titles, places and people.

Flight, hotel, concert, restaurant reservations and more are added to your calendar automatically from your Gmail.

II. Health related apps for college students

As a student health is more important. Without health there is no happiness, no peace and no success. If you are physically and mentally healthy, then you can definitely achieve your goals.
So here are some useful apps helps you in your health and fitness.
The fast, simple and scientifically proven body-weight workout From the inventors of the viral fitness hit 7-Minute Workout and fitness experts from Johnson & Johnson.
It has been featured in the New York Times, on Good Morning America, and in countless other media outlets.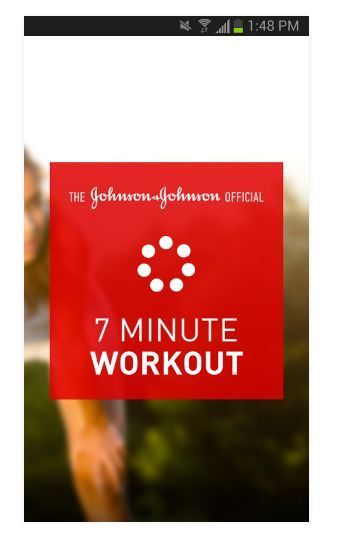 You can do your daily workout with the help of simple things like a wall, a chair, and a little bit of floor space.
It is Perfect for home work outs or fitness on- the-go!
It is designed for all fitness levels, from beginners to athletes
Over 30 minutes of video shot specifically for the app, featuring Chris Jordan, creator of the 7 Minute Workout.
This app is available for Android only.
The best exercises for regular people just like you and me.
You can do a quick-fit workout anytime anywhere. It only takes 7 minutes. This 7 minute workout has been highlighted by the New York Times as offering "maximum results with minimal investment".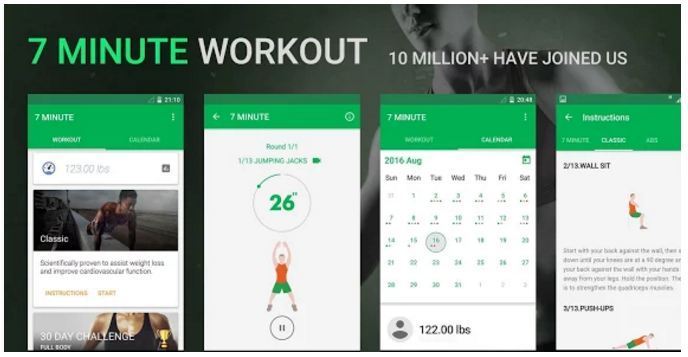 If you want to lose weight, get a flat tummy & strengthen your abdominal muscles, try 7 Minute Workout and get a six-pack while strengthening your core and toning your abs, with videos that show you how to do each exercise.

Featured by Google Play! No. 1 in over 19 countries and among the top 5 health apps in over 57.

Now supports Google Fit, and comes with the new abs workout.
Nike+ Training Club is your personal fitness trainer. Customize the amount of visual guidance in each workout, and use the audio cues to take your eyes off the screen.
It has all-new workouts and smarter personal training for every level.
You can record all of your fitness activity in the app. So that you can keep track of your fitness life.
Nike Master Trainers and Athletes deliver workouts and adaptive training plans personalized to you, with the motivation and guidance you need to get fit.
3. At Your work
Here find a list of other apps for college students those will help you at your work.
The Oxford Dictionary of English is a mobile dictionary with content from Oxford University Press, with advanced search and language tools. Its main features are
The most comprehensive coverage of English everywhere, it's spoken.
The very latest vocabulary, with over 350,000 words, phrases and meanings.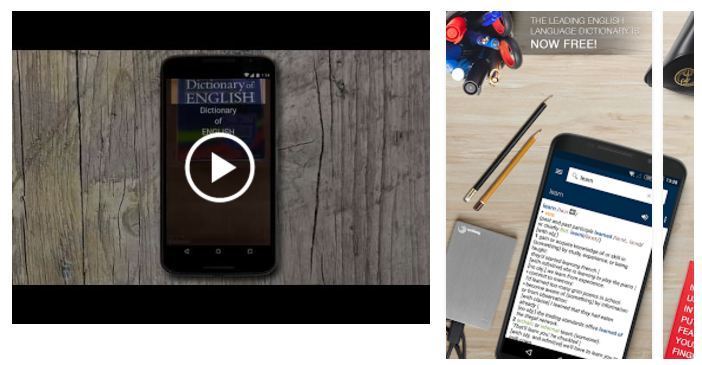 Thousands of words and sentences derived from the latest research of the Oxford English Corpus.
75,000 audio pronunciations of both common and rare words, including words with controversial or variant pronunciations (Premium only).
It has various search tools like Search auto complete, Keyword lookup, Camera search, and Share word definitions via installed apps on your device.
It has various learning tools like favourites feature, Recent list and Word of the day
Dropbox is the place for your photos, docs, videos, and other files. Files you keep in Dropbox are safely backed up and you can get to them from all your devices. It's easy to send large files to anyone, even if they don't have a Dropbox account.
Features:
Edit Microsoft Office files from your phone or tablet
Back up photos and videos automatically if you choose
Send large files without using email attachments
Evernote gives you the tools you need to keep your work effortlessly organized.

You can write, collect and capture ideas as searchable notes, notebooks, checklists and to-do lists.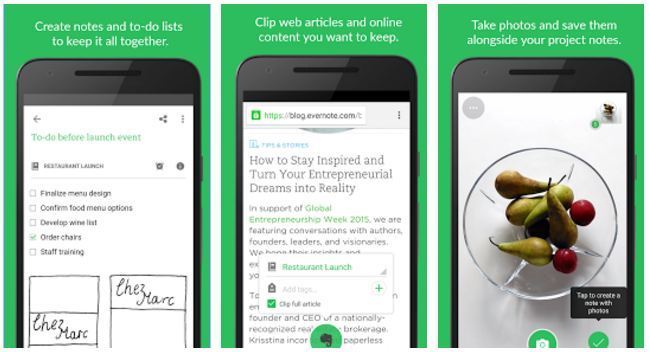 You can take notes in a variety of formats like text, sketches, photos, audio, video, PDFs, web clippings and more

You can use the camera capture to easily scan and comment on pieces of paper, including printed documents, business cards, handwriting and sketches

You can attach Microsoft Office docs, PDFs and photos

You can organize your receipts, bills and invoices

Use Evernote as a digital notepad and easy-to-format word processor for all your thoughts as they come

Microsoft Office Mobile is the Office companion for phones running Android OS prior to v4.4. You can use, view and edit your Word, Excel and PowerPoint documents from almost anywhere.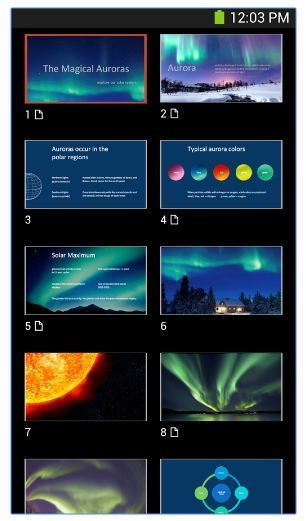 Documents look like the originals, thanks to support for charts, animations, SmartArt graphics and shapes. When you make quick edits or add comments to a document, the formatting and content remains intact.
Tiny Scanner is a little scanner app that turns android device into a portable document scanner and scan everything as images or PDFs.

With this pdf document scanner app you can scan documents, photos, receipts, reports, or just about anything. This pdf document scanner app is lightning fast and gorgeously designed for both phone and tablet.

A single place to easily read all the news you rely on to think, learn, and keep ahead.

Feedly lets you organize all your favourite publications, podcasts and YouTube channels into collections and receive updates when new stories and videos are published.

Feed your curiosity and expand your world with TED Talks which has more than 2,000 TED Talks from remarkable people, by topic and mood, from tech and science to the surprises of your own psychology.

Think of any exam and we already have it covered on TCYonline. One-stop solution for all the exam related problems you'd ever face in your life. Our offering includes Mock Tests, Topic-wise and Sectional tests for GATE, Engineering/Medical, MBA/CAT, Bank, SSC, GRE/GMAT, CSAT and many more exams.

LinkedIn Job Search gives you all the tools you need to easily find your dream job – or let it find you.

Quickly find career opportunities wherever you want with location-based search.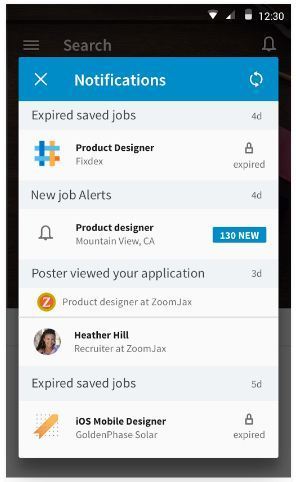 Get automatic recommendations and notifications based on your job searches.
Apply to jobs at companies with your LinkedIn profile in just a few taps. Save jobs you are interested in and resume searching on your schedule.
And do it all in total privacy, knowing your LinkedIn network won't be notified.

Sleep Time, the next generation sleep cycle alarm clock that will leave you feeling rested after every night's sleep!

With sleep time you can set the alarm clock with a single gesture and choose from any of our 20 built-in alarms.

Alarm rings even in silent mode also.
Still, there exist more apps for college students. You can find the suitable apps for your smartphone from Google play store.

These are the summaries of app features only not an endorsement. So, please read each app's user agreement before using
Love this article? Share it with your friends on Facebook and do you find any other useful apps list out here in the comments.