Giving Gifts: Simple Gift Ideas for Any One and Any Occasion
Gift giving is part of the culture no matter where you are and no matter how long you stay. A gift or a present is an item given to someone without the expectation of payment.
In our social life, giving gifts plays an important role to express our feelings. Giving gifts to anyone show your interest, appreciation, and gratitude towards the receiver.
Giving gifts has a lot of advantages and psychological benefits also.Gifts are token of life, trust and good will.
You get a sense of satisfaction when seeing the expression on the face of the someone you've given a gift to.
Gift-giving is also a way for the giver to reduce guilt. Gifts become a part of the memory of the person who receives.
We are bonded with lots of people in our life like family members, friends and a lot of occasions we want to give a gift.
Gift are essential, particularly if you're giving from hearts. When you give gifts, it makes you feel good. The happiness that you feel is beyond words when you see your gift's recipient unpack the gift.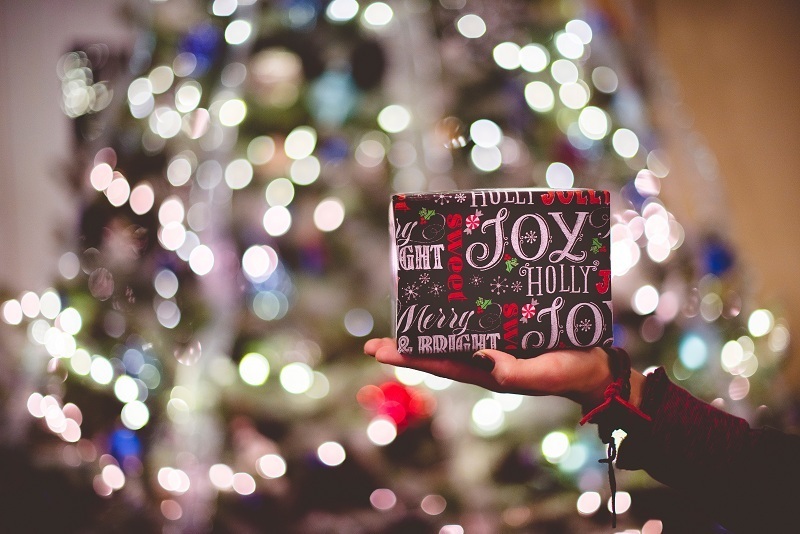 But what to give? You have lots of gift ideas but unable to decide what to give.

One solution for this is, sit and think about the person, relationship and what they like and like to do.
Then find a gift, something personal and selected just for him.

Still not found any idea?

Let's find simple gift ideas for birthdays, graduations, anniversaries, baby showers, weddings and festivals.
I. Giving Gifts: Books

"A good book is the best of friends, the same today and forever" - Martin Tupper

In this increasingly digital age, Books make great gifts.

But before selecting the book, you should keep in mind the age of the person (whether it's a kid, teen or an adult) and know his interests, hobbies to whom you want to gift books.

There are lots of Books for Children and Young Adults. Depending on the age of the kids you can select Story books, Play and Picture Books and other Learning Books.

For a friend or family member, you can select any book from Literature and Fiction, Romance, Crime and Thriller and Biographies of national and international persons depending on his interest.
If your friend or family member is a book lover and he spends lots of time on reading books, then Kindle is suitable for him.

It is designed as a dedicated e-reader and allows him to read as much as he want, choosing from over 1 million titles.

He can explore new authors, books, and genres from mysteries and romance to sci-fi, text books and more.

It's available as monthly subscription also.
2. Giving Gifts: Smartphones

In the hustle and bustle of modern life, smartphone became the most important device. Smartphones have brought out a massive change in the lives of people.

In today's busy life we are depending on smartphone for many things.

So, presenting a smartphone to your friend or family member is another good idea.

Apart from voice and text services, smartphones have high resolution cameras through which he can take photographs at home.

Smart phones are popular among people for the applications they offer to the users.

By using these applications we can perform your daily activities very easily.

In recent years, smartphones are widely used to carry out mobile money transactions. Banks have also made it easier for their customers to access their accounts, check balances, and receive bank statements from their phones.

In the recent days, usage of printed mobile cases and covers increased. So present a personalised mobile cases and covers with their image or their favourite person or anything.
3. Giving Gifts: Laptops

If your friend or family member is a working professional, a student, a gamer or a net-savvy individual, then laptops are good choices.

Now a days there are light notebooks and ultrabooks which are stylish as well as functional. So you can select any one of them as a gift.

There are also lots of accessories you can get for Laptops include Laptop bags, Laptop Skins, Cooling pads, Laptop Sleeves, graphic tablets and many more.
4. Giving Gifts: Digital Cameras

Lot of people have photography as a hobby.

If you have any friend and family member who love photography, then Digital Cameras are perfect gifts for them.

There are different types of cameras available like Point and shoot cameras for beginners, Digital SLRs for advance users.

If he is ameture photographer, then present a photography book for him to improve his skills.
5. Giving Gifts: Fashion Accessories

Stylish and fashion accessories are suitable for anyone from children to elders. Every object, with its unique mix of material, shape, and colour, has a special message.

Fashion jewellery is the first choice for ladies.

Whatever the design of the piece, be it simple pendants, earrings, or chunky bangles, the ladies will always be attracted to these decorative pieces.

Make it fun and trendy but true to her own spirit, and it will still be a favourite as she leaves the nest.

The next fashion accessory that is suitable for different gifting occasions is watch.

Watches are not just timekeepers any more, they make a fabulous statement wherever you wear them. You can pick a piece from finest and a variety of watches in designs, colours and styles are available.

A fine watch also makes the perfect gift for a loved one.

Handbags are becoming most important accessories for a woman. It defines a woman's style and completes her look. So, handbags are suitable for ladies.

There is plenty of leather, faux leather and nylon handbags and clutches that are the most preferred and popular choice for women. They look smart, stylish and are durable.
7. Giving Gifts: Toys and Games

When we are young, We always want things which excite us.

Children always love to play Toys and Games.

Linking toys, building blocks and toy music instruments that provide your child with an opportunity to develop and experience new skill sets.

The early years of childhood are the most crucial that contributes to the child's development - physical as well as cognitive.

Games and toys helps to stimulate imagination and problem solving skills. Specially strategy based video games increase brain stimulation.

Logical reasoning and decision making are some of the few parameters that a young mind would use when playing games.

Playing games also helps to improve quick thinking and take fast decisions.

Platforms including the PlayStation 4, PlayStation 3, Xbox 360, Nintendo Wii and Wii U, Nintendo 3DS, PlayStation Vita and much more are suitable for gifts.
8. Giving Gifts: Home Decor

Gifting Home Décor Items are another good idea for anyone and any occasion (not for kids).

Home decoration items, wall clocks, paintings are suitable for any occasion.

If your friend setting up a new office, gave him like Bookcases, Wall Shelves, Modern Wall Art Paintings.
For a new home Wall Stickers, Coffee Tables, Antique Clocks, Idols and Figurines, Puja Articles are best.

All these decorative items helps in enhancing the beauty of their house and makes them feel happy.

Decorative Boxes, Digital, Wooden and Wall Photo Frames are suitable for birthday, anniversary and marriage function. Which makes them remember you for a long time.
9. Giving Gifts: Sports and Fitness

There are plenty of gift ideas for Sports and fitness lovers.

Running shoes and Water bottle Sipper are best for marathon lovers. Cricket Bats and other cricket equipment for cricket loving kids.

Footballs, Tennis Bat and Balls, Badminton Racket and Shuttles are suitable for Sports lovers.

Now a days there are lots of electronic fitness gadgets available for fitness tracking. Heart rate monitors, pedometers, cyclometer, Activity trackers are suitable for sports lovers.
10. Gift Cards

If you are unable to select a suitable gift or you don't have a time to select a gift. The simple and best option is to let him choose what gift is best for him or her.

So best to stick to hard cash or redeemable vouchers or Gift Cards.

With a voucher the person can buy anything of his choice with it and if it's money he can use it as a fund to pay off his dues or start a savings kitty.

Online stores offer variety of gift cards for every occasion and a variety options with different denominations ranging from Rs.10 to Rs.10,000.

These gift cards can be bought individually or in combinations for wedding like Wedding Bundle, Bride Bundle, Bridegroom Bundle to gift a friend or colleague.

You can personalise these e-gift cards with desired images or colourful pictures and expressions based on your relationship.

You can e-mail the gift card or send it through post or courier.
Conclusion
Still, you are stuck at brainstorm over which gift should present, then the most important give you can give is your presence.

And guess what? It doesn't cost you a thing. All it is is your full attention, your heartfelt love and understanding for those around you.
If you like this artcile, Share it with your friends on Facebook and Twitter.